Whatever your objective or audience, we're the team who can get you where you need to be.
Bob brings a distinctive background and perspective to his craft of communication leadership. He worked in the United State Senate for former U.S. Senator and presidential candidate, Paul Tsongas. He was the youngest chief of staff in the history of the Wisconsin Department of Justice. He served as the youngest Vice President in the history of Lawyers Cooperative Publishing (now ThomsonWest), the largest legal publishing company in the world. And prior to the 1996 Centennial Olympic Games, Bob became the top communications officer at the Georgia Institute of Technology, where he served for a decade.
After working for large organizations his entire life, Bob turned entrepreneur in 2009. He thrives on confronting the challenges and opportunities that face enterprises of all sizes and sophistication. 
Throughout his varied career, he has used superior communications skills to further the strategic goals of every organization for which he's worked. Whether developing and marketing a comprehensive anti-drug strategy to the Wisconsin Legislature, increasing revenue streams and product positioning for Lawyers Cooperative Publishing, sitting knee-to-knee with Morley Safer in a hostile "60 Minutes" interview, or re-branding a venerable executive recruiting firm in need of fresh energy, Bob has always found ways to connect organizations with their audiences and keep them engaged. 
His experiences have enabled him to step into the shoes of his clients' key audiences and create compelling content that connects them.  Strip away the technology, the design, the insight, and the metrics. He helps his clients achieve relevance with those who are important to them. It may come in the form of a one-on-one conversation, a tweet, a speech, a Facebook posting, or an ad leading them to a campaign landing page. But what Cavelle Consulting Group continuously strives to achieve is relevance for their clients and ongoing engagement with their audiences. 
Bob can bring that same strategic approach to your organization and ensure that wise counsel, intelligent strategy, and effective marketing tactics serve a highly tangible purpose in the life of your organization.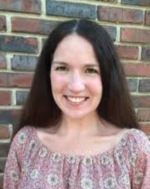 Dana Hrabovsky
Graphic Design
As an award-winning graphic designer with more than 20 years of experience, Dana has focused much of her work on helping colleges and universities. She is routinely called upon as a strategic partner by communications departments, public affairs, design departments, and foundations to support their teams.
Dana is well-versed in all areas of design and branding, including; annual reports, identity, print, ad campaigns, case studies, events, and infographics.
She has had the privilege of working for numerous higher institutions, including Columbus State University, Georgia State University, Georgia Institute of Technology, Emory University, and Kennesaw State University to produce a wide range of high-level projects.
Dana holds a degree in Visual Communications from The Art Institute of Atlanta and was a member of Square One Graphics, the Honors Studio of AIA. Dana has been recognized for creative excellence by AIGA, GDUSA, PIAG, and IABC.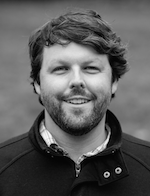 Michael Lines
Filmmaker, Video Director
For almost two decades, Michael Lines has been honing his skills as a storyteller in the film and video industry. His love for story has compelled him to dedicate his life to the never-ending process of refining his craft as a filmmaker.  Film separates itself from all other mediums by creating an experience for the viewer…an evocative recreation of a moment in time, unforgettable and forever written on their heart. For Michael, it's all about using emotive storytelling to inspire people to greatness and he's done so by travelling the world and lensing projects in dozens of countries.  
Michael's clients appreciate his desire to use the highest quality production tools on his projects. His relentless approach to filmmaking and sensitivity to do whatever is required to serve the story continue to separate him from his peers. 
When not holding a camera, Michael can be found on his back porch sipping on lemonade and watching his children grow before his very eyes.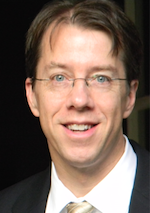 Michael Baxter
Strategic Communications, Visual Identity
Throughout his career, Michael has developed communication strategy and messaging for companies, universities, nonprofit organizations and public policy groups. Prior to launching the branding enterprise Versal Communications in 2011, he founded Resonance Marketing, a firm he led for five years, and spent six years as a partner in POV, a creative services firm. In each enterprise, he has consulted with clients on communication and business strategy and driven the creative development of print and interactive communications.
Michael began his career in 1986 as director of publications for the University System of Georgia. He headed the public relations office at Georgia State University from 1995 to 1999, during which Georgia State was recognized as having the top institutional relations program in the nation and the top media relations program in the Southeast.
After Georgia State, Michael joined the CDC Foundation, where he launched a communication program to engage constituent groups in the vital work of CDC scientists. In its first year, the program captured two national awards for excellence in nonprofit communications.
Michael holds two degrees from Georgia State, a B.A. in journalism and an M.A. in communication. He was a founding director for the Arts Leadership League of Georgia (ALL-GA), a statewide organization working to strengthen arts and culture in Georgia, and served two terms on the board of directors for the Decatur Education Foundation.